Professional Property Inspections
ProTech Property Inspections strictly adheres to the Standards of Practice as stated by HIABC and remains dedicated to professionalism and technology during all services offered. During the inspection, we visually assess the building's safely accessible systems and components such as:
Exterior systems

Roofing, flashings, penetrations, and chimneys

Structural systems

Plumbing systems

Electrical systems

Interior components

HVAC systems

Fireplaces and solid fuel-burning appliances

Insulation and ventilation of attics, crawlspaces, and unfinished basements
Buyer's Inspection
Property buyers are empowered to make confident decisions about their investment after receiving a Buyer's Inspection. We thoroughly inspect the building to find damages, deficiencies, or safety concerns so that buyers know what repairs will be necessary during or after their transaction.
Pre-Listing Inspection
To best negotiate with potential buyers, sellers should have the information from a Pre-Listing Inspection. Before the property is listed, we will inspect it to help the seller understand its strengths, weaknesses, and the repairs that should be made before putting the home on the market.
Building Maintenance Inspection
Part of wise ownership of a property is keeping it properly maintained. During a Building Maintenance Inspection, we help owners find the issues on the property that need to be addressed before they grow and become a more expensive problem.
Commercial Property Inspection
We offer Commercial Property Inspections for buildings of any size, including offices, bus depots, retail spaces, strip malls, multi-family units, motels, and more. For larger spaces, we may bring a team of tradesmen to help inspect the property. We go above and beyond to help buyers and investors understand a commercial space, including researching at public archives to understand the building's history.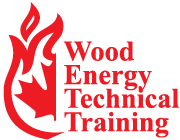 WETT Inspection
We are licensed to complete WETT Inspections on wood-burning appliances. This inspection is necessary for anyone who will be including a woodstove in their insurance policy, and our findings can be shared easily with insurance providers.
Hazardous Materials Assessment
We will thoroughly check commercial properties for hazardous materials such as asbestos, lead paint, mercury, PCBs, and more. After sending samples from the property to a lab, we write a full report based on the lab's testing to benefit commercial investors.
Digging Deeper with Tools and Technology
Thermal Imaging Camera
We offer Thermal Imaging Scans both as a standalone service and for free in all rooms during our complete inspection services. With the camera, we can see hot and cool spots not visible to the naked eye. This helps us determine if a building has missing insulation, moisture intrusion, or other deficiencies that may not have been caught without the use of this infrared tool.
Combustible Gas Detector
We want to keep you and your family safe on your new property, so we use a Combustible Gas Detector in all areas of the building. This allows us to determine if any flammable and dangerous gases are in the buildings so that a leak can be found and remedied.
Boroscope
With a Boroscope, we are able to snake a small camera into hard-to-reach areas of a building, such as pipes and drains, to check for defects that would otherwise go unnoticed.
Non-Contact Voltage Detector
Our Non-Contact Voltage Detector allows us to safely check the voltage of cords, cables, circuit breakers, lighting fixtures, wires, switches, and outlets during our inspections.
360° HomeTour
We take photographs with a 360° camera during all inspections and present them to you as a HomeTour. This is of great benefit for all of our clients, especially those who live out-of-town or far away from the property they are looking to buy, as it allows them to virtually return to the building and tour each room whenever they like.
Contact ProTech Property Inspections today to set up an appointment in the Peace region of British Columbia.